*Website: http://www.otcbrasil.org/welcome

WELCOME MESSAGE
Dear Colleagues,
On behalf of the Offshore Technology Conference (OTC) Board of Directors and the supporting organizations, we invite you to become an integral part of OTC's tradition of excellence by sharing your latest findings in offshore exploration.
Gathering the brightest minds in the offshore industry, OTC Brasil will take place 29-31 October 2019 in Rio de Janeiro, Brazil.
Modeled after the prestigious Offshore Technology Conference (OTC) Awards, we will honor the recipients of the Distinguished Achievement Awards. Join us to congratulate these recipients during the awards luncheon on Wednesday presented by Roberto Castello Branco, Petrobras CEO.
Focused on "Strengthening Deepwater for the Future," this year's technical program includes 200+ papers, 41 technical sessions, 3 general plenary sessions, 16 panel sessions, 3 breakfasts and 3 topical luncheons.
For the first time at OTC Brasil, the exhibition will offer interactive sessions in the newly created Offshore Arena covering topics like FPSOs, subsea solutions, renewables, and digital transformation in the offshore sector.
We would like to thank our sponsors and exhibitors for their participation. Without their generosity and support, this conference would not be possible.
We are very excited about the 2019 conference, and the opportunity to share the latest international offshore technologies which are relevant in Brazil.
Best Regards,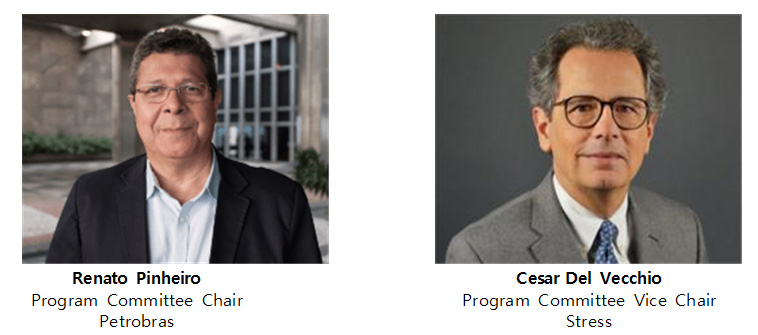 ABOUT OTC BRASIL
OTC Brasil has been held biennially in Rio de Janeiro since 2011. The conference is organized by the Offshore Technology Conference (OTC) and Brazilian Petroleum, Gas and Biofuels Institute (IBP) and supported by 13 engineering and scientific organizations who work cooperatively to develop the technical program.
Attending an OTC Event Impacts the E&P Industry OTC's 13 sponsoring organizations use revenue from OTC and its regional events to help shape the future of the industry, funding scholarships and supporting scientific research.
ABOUT OTC
Founded in 1969, the Offshore Technology Conference (OTC) organizes the world's foremost events for the development of offshore resources in the fields of drilling, exploration, productions, and environmental protection. The flagship OTC is held annually in Houston, Texas, U.S.A.
OTC events are brought to you by organizations that cover all aspects of the offshore energy industry.