*Website: 2021 MRS Spring Meeting

The 2021 MRS Spring Meeting & Exhibit Is Going Virtual!
Although we are unable to see you in person due to the ongoing global pandemic, the 2021 Virtual MRS Spring Meeting will continue to provide you with the robust scientific program you have come to expect at our meetings. We look forward to seeing you online this April!
The Meeting will follow in the footsteps of the popular 2020 Virtual MRS Spring/Fall Meeting, which hosted more than 5,600 participants from 61 countries for over 280 virtual events covering the latest developments on topics that are most pressing inmaterials research. It's an event you can't afford to miss!
Time and time again, "multidisciplinary" research is touted as essential to innovation. That is why, from April 17-23, 2021, researchers working in seemingly unrelated fields will gather virtually to promote, share and discuss issues and developments across disciplines. The 2021 MRS Spring Meeting & Exhibit is the key forum to present research to an interdisciplinary and international audience. It provides a window on the future of materials science, and offers an opportunity for researchers-from students and postdoctoral fellows, to Nobel and Kavli Prize Laureates-to exchange technical information and network with colleagues.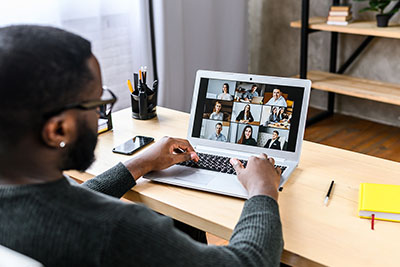 Symposium Sessions
Call for Papers Flyer (PDF)

- Broader Impact (BI)
- Characterization and Modeling (CT))
- Electronics and Optics (EL))
- Energy and Sustainability (EN))
- Nanoscale and Quantum Materials (NM))
- Soft Materials and Biomaterials (SM))
- Structural Materials (ST))